What We Offer
Main Content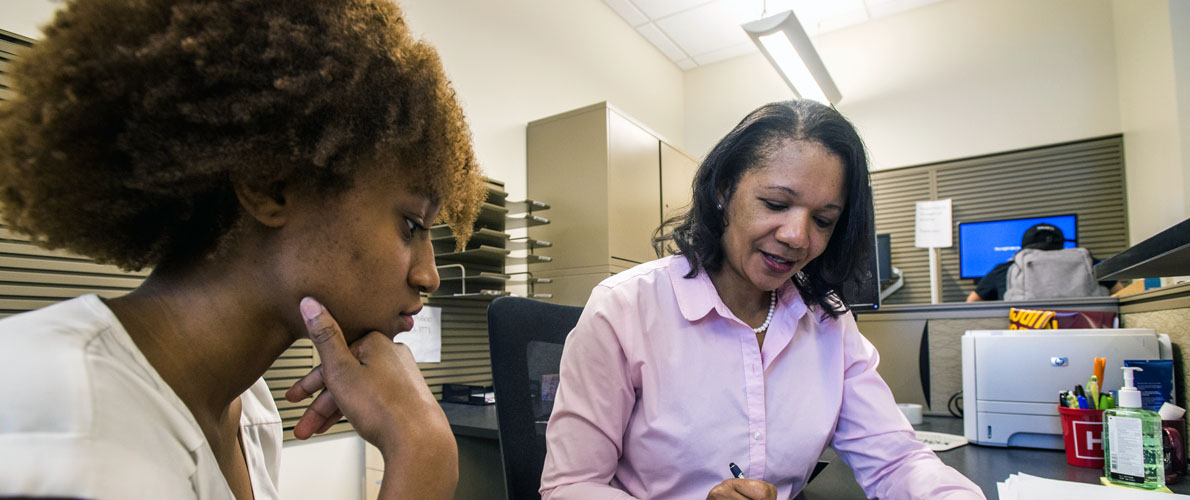 SIU Carbondale has been nationally recognized for efforts to support first-generation students. We've got your back from day one. That means we'll connect you to the programs, services and people all across campus who can help you reach your educational goals.
 We also offer a variety of resources especially for first-generation students, including:
We recognize that many students struggle with the unique experience of transitioning to college. It can be even more difficult for first-generation students, who are often left to navigate without advice from their families who have no first-hand experience. That's where our Peer Mentor Program fits in.
SIU student mentors are Saluki upperclassmen and graduate assistants, who assist and connect first-generation students to resources on- and off-campus, assist with students' academic preparation, and their social and personal transition to SIU Carbondale. A peer mentor serves as a coach, guide, and a positive role model.
Shared experiences create unique bonds, and first-generation students can enjoy an enhanced experience by becoming part of our first-generation Living Learning Community (LLC). Students build a community with other first-generation students, explore what it means to be a first-generation college student, connect with faculty and staff, and learn about valuable academic and campus resources to help them succeed.
To apply to the First & Proud LLC, visit the housing website here.
Life Skills & Academic Workshops
We sponsor a variety of informational workshops throughout the fall and spring semesters for the benefit of first-generation students. A wide range of topics will be highlighted, including:
Financial literacy
Career exploration
Health and wellness
Study strategies
Book and Tuition Assistance Opportunities
According to the National Center for Education Statistics, 27 percent of first-generation college students come from households with an annual income of $20,000 or less. We realize that finances can interfere with completing educational goals, so first-generation students will have the opportunity to receive scholarship assistance for tuition and/or book expenses.
Self-identified first-generation students who participate in the Peer Mentoring Program and have a GPA of 2.0 or higher will be eligible to receive a renewable $1,000 First Saluki Center Tuition Assistance Scholarship and up to $500 Book Assistance Award.
General Book and Tuition Assistance Requirements: Must be a self-identified first-generation college student, must be enrolled as a full-time undergraduate student attending on-campus classes at SIU Carbondale, and must participate in the Peer Mentoring Program. After one semester of active participation in the peer mentoring program, students are eligible for book and tuition assistance scholarships.
First Generation Connection
Your success is important to all of us at SIU, and the First-Generation Connection illustrates that. It is a campus-wide collaboration that introduces and connects first-generation students with peers, faculty, and staff who are here to help you succeed.