Peer Mentor Program
Main Content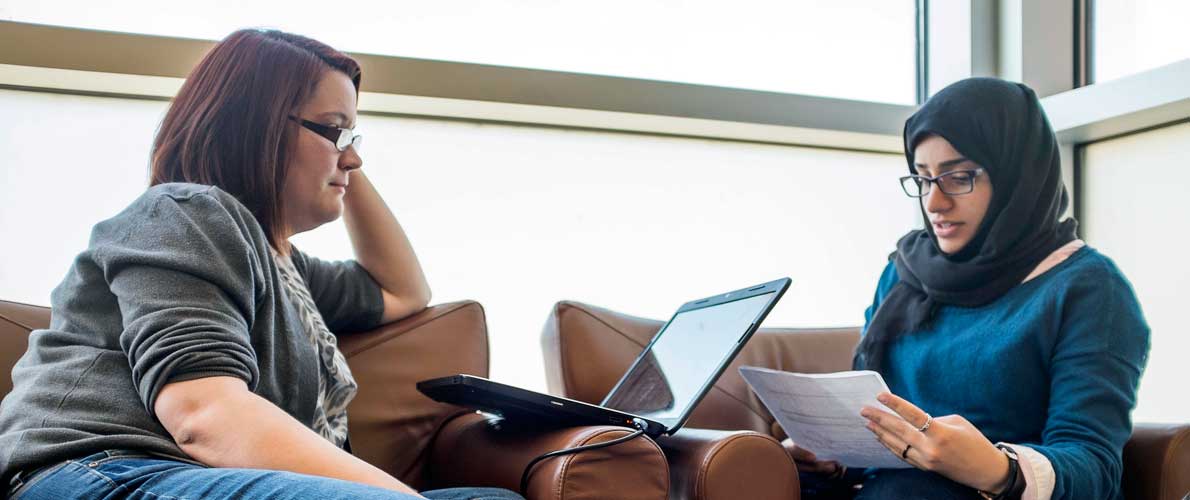 The goal of the Peer Mentoring program at the First Saluki Center is to increase student retention and success for mentees by engaging them early in their academic journey to identify challenges and connect them to the appropriate resources that will facilitate their success.
The First Saluki Peer Mentors are continuing students, upperclassman first-generation juniors, seniors and graduate students, who leverage their own skills and expertise to help other first-generation students have a successful education. The First Saluki Center mentors will have weekly and bi-weekly one-on-one meetings with their mentees to help identify challenges, set goals, and build skills. Specifically, Peer Mentors provide support, guidance and encouragement with the following outcomes in mind:
Increase mentees knowledge about resources, which may help them succeed in college.
Promote development of educational, leadership, career and learning goals.
Increase social engagement and sense of belonging for students.
Increase academic engagement and success.
Benefits of Peer Mentoring
Mentoring is a high-impact practice that encompasses a personal development relationship, in which a more experienced or more knowledgeable person facilitates the professional development of someone who is less experienced in a particular area.
Benefits to Mentors
To share one's knowledge and experiences
To help shape educational, leadership, career and learning goals
To develop a new generation of successful mentors
To experience a feeling of pride in seeing the mentee learn and focus on goals
A meaningful resume entry
To appreciate the ability to lead the mentee to higher levels of thinking
Benefits to Mentees
To learn more about the University and the community
To build self-esteem
To enhance self-motivation, self-discipline and goal-setting
To experience an atmosphere of professionalism, trust and respect
To be more successful in one's academic career
To receive guidance in academic decision making
To be motivated by academic success
Benefits to SIU Carbondale
To increase student retention
To improve campus climate