First-Generation Faculty & Staff
Main Content
First-Gen Faculty/Staff Advocate Program
This program serves to connect first-gen college students with faculty/staff around campus who have had similar experiences in their respective educational pursuits. Also, this program enables supportive faculty and staff to visually identify themselves to students. The First Saluki Center provides stickers for advocates to hang on office doors making students more aware of whose door they can be comfortable knocking on with a question and showing them a network of support on campus.
---
 
Rachel Brewster
Associate Director, New Student Programs
Email: rachelmh@siu.edu
Phone: 618-453-1000
Rachel is a two-time graduate of Southern Illinois University Carbondale with a Bachelor of Science in Marketing and Master of Business Administration. She began her career in Undergraduate Admissions at SIU directly after obtaining her Bachelor's degree and worked toward her MBA while working full-time. She enjoys traveling and had the opportunity to study abroad in France one summer intercession during her MBA program. She currently works in New Student Programs, where she enjoys helping students transition to life as a Saluki.
---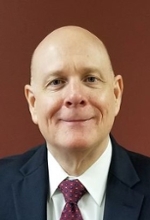 Wil Clark
Email: Wil.clark@siu.edu
Phone: 618-453-4165
Director of Technology Services, Office of Information Technology
Wil Clark is the Director of Technology Services in SIU's Office of Information Technology. He is responsible for the teams that provide support services to the University community. From his first paying gig writing accounting software for independent travel agencies until now, his focus has been delivering technology to fulfill needed outcomes. IT service management has been the common theme throughout his career from software development to leading complex service delivery portfolios. Wil earned a Bachelor of Science in Computer Science from the University of North Texas. Wil is a recent transplant to southern Illinois and his areas of interest include human factors in computing, sustainability, LGBTQ+ issues, and wandering around SoIL.
---
Valerie Brooks-Wallin
Email: vlbrooks@siu.edu
Phone: 618-453-2052
Chief Academic Advisor, College of Applied Sciences and Arts
Valerie is a two-time graduate of SIU with a Bachelor of Science in advanced technical studies from what is now the College of Applied Sciences and Arts and a Master of Science in Education in health education. She started her academic career at Lincoln Trail College in her hometown of Robinson, IL, where she earned her Associate of Science degree before transferring to SIU. Valerie's career in advisement began in 1996, working full-time as a civil service employee in the School of Art & Design while attending graduate school part-time. She became the academic advisor in 2005 after earning her master's degree. After 14 years of advising students, Valerie became a chief advisor in 2019. In her spare time, she loves to knit, do yoga, garden, and love on her dog, cat, husband, friends, and family.
---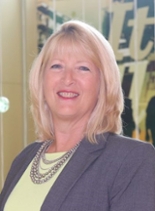 Sheila Colombo
Employer Relations Coordinator
Email: sheila.colombo@siu.edu
Phone: 618-453-1045
Sheila Colombo is the Employer Relations Coordinator in the Career Development Center. She is a first-generation Saluki and has a Masters Degree in Education in Human Resource Development from the University of Illinois, Bachelor of Science Degree in Career Development from SIU, and an Associates Degree in Marketing, Mid-Management from John A. Logan College. She also holds a professional certification in the field of Human Resources (PHR). After graduating from SIU, she started her career as a personnel assistant and was promoted to human resources manager. Her interest in workforce development grew from her early years in HR. She later applied it at the Center for Business and Industry at JALC as a coordinator and trainer. She was also the director for the High School Dual Credit Program and Partnership for College and Career Success. Her education has afforded her many professional opportunities, including workforce training and development and teaching for McKendree University.
She is a life-long learner and will tell you a degree is for a life-time. She states "It will change the course of your life for the better. The opportunity will cost you time and effort, but the pay-back is well worth the investment."
---

Carl Franks
Admissions Coordinator, Undergraduate Admissions
Email: carl.franks@siu.edu
Phone: 618-453-2935
Carl Franks is a California native and the youngest of eleven children. Carl earned his Bachelor's degree in Sociology from the University of Montana. A former student athlete himself, his career has centered on Therapeutic Foster Care and working as a college football coach at several universities. Carl is currently an Admissions Coordinator at SIU. His hobbies include art, movies, photography, exercise, and watching sports.


---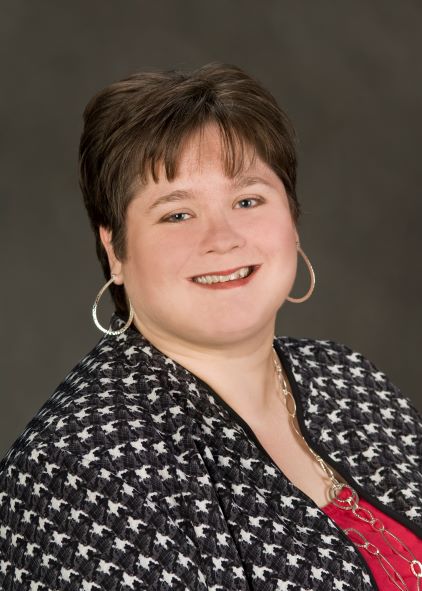 Michelle Garrett
Academic Advisor, College of Applied Sciences and Arts
Email: michelle.garrett@siu.edu
Phone: 618-453-1227
Michelle is a two-degree alumnus from SIU with a Bachelor of Arts in history and a Master of Science in Education specializing in college student personnel. She began her career as an advisor and career counselor at Rend Lake College working with first and second year students. After spending five years at RLC, Michelle had the privilege to return to SIU working in the Career Development Center where she helped students with all aspects of career planning and development. During this time, she also helped plan recruiting events such as job fairs, employer information sessions, and job search boot camps. As of January 2020, Michelle began a new journey with the University as an academic advisor with the College of Applied Sciences and Arts. During her free time, she enjoys spending time with family, her two kitties, and watching classic science fiction.
---
Peyton Gehrs
Coordinator of Student Transition & Success, College of Agricultural Sciences
Email: peyton.gehrs@siu.edu
Phone: 618-453-3014
Peyton comes from a small town in Illinois outside of St. Louis. She was a transfer student from Kaskaskia College and a 2-degree alum from the College of Agricultural Sciences at SIU, earning her B.S. in Agricultural Systems and Education (specialization in Education with a minor in Animal Sciences) and her M.S. in Plant Soil and Agricultural Systems (concentration in Agriculture Literacy and Education). Peyton now works in recruitment and retention for the College of Ag on campus. She enjoys spending time with her family, her dog, and traveling.
---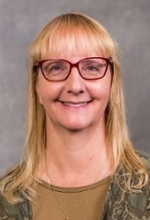 Natalie Kizzire
Academic Advisor, College of Engineering
Email: natalie.kizzire@siu.edu
Phone: 618-453-2261
Natalie Kizzire is an academic advisor for the College of Engineering at SIU and is a first generation student. While working fulltime, she received an AS Degree from Lewis and Clark Community College, and a BLS and MBA Degrees from SIUE. Natalie is currently a graduate student in the QEM Program at SIU. She has worked for 17 years in various capacities (office management, instruction, and advising) at various campuses: SIUE, Northern Michigan University, Spokane Community College, and SIU. She also worked for three years as a director for both children's ministry and Upward Basketball. Natalie works hard to help students be successful at SIU. Most students need minimal help while others need to be "pushed, pulled, or dragged" across the graduation finish line. Seeing these students succeed is very rewarding. When Natalie is not advising, she enjoys singing, destination hiking with her husband, taking care of her seven grandchildren, and volunteering at church and on campus.
---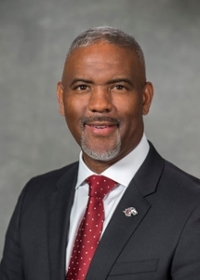 Austin A. Lane
Chancellor
Email: chancellor@siu.edu
Phone: 618-453-2341
Austin A. Lane became chancellor of Southern Illinois University Carbondale on July 1, 2020.
A native of New Jersey, Dr. Lane graduated from Hackensack High School and attended Odessa Junior College in West Texas on a basketball scholarship. He holds a B.A. in psychology from Langston University, M.A. in human relations from the University of Oklahoma, and Ed.D. in higher education administration from the University of Alabama.
Dr. Lane's career in higher education is marked by a variety of successive leadership roles and professional achievements. A 25-year higher education administrator and faculty member, Lane has served as president of Texas Southern University, executive vice chancellor of academic and student affairs at Lone Star College System, president of Lone Star College-Montgomery, vice president for student affairs at Tyler Junior College, and dean of students at the University of Texas at Arlington.
Dr. Lane has been recognized among the 2017 top minority professional leaders in Greater Houston, recipient of the 2015 Drum Major Award, 2014 Interfaith of The Woodlands Hometown Hero Honoree, and 2012 Pacesetter of the Year for the National Council for Marketing and Public Relations.
He is married to Loren Lane and has three children, Lauren, Chase and Lance.
---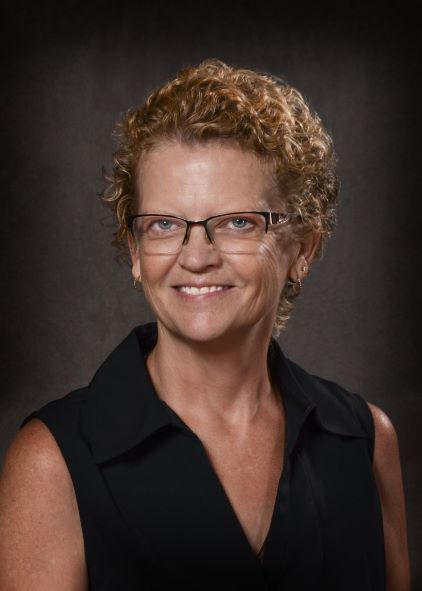 Atheana Meadows
Assistant Professor of Clinical Practice, Communication Disorders & Sciences
Email: atheana.meadows@siu.edu
Phone: 618-536-7704
Atheana Meadows, MA, CCC-Audiology serves as Assistant Professor of Clinical Practice for the Communication Disorders & Sciences (CDS) program, in the School of Health Sciences, at Southern Illinois University Carbondale (SIU). She is also Clinical Supervisor for CDS program graduate clinicians at the Auditory Processing-Language Processing-Literacy Specialty Clinic within SIU's Clinical Center. 
Professor Meadows received her B.S. in Family Social Services from Northern Illinois University; and transferred from Southern Illinois University Carbondale's CDS leveling program to complete her M.A. in Audiology at The Ohio State University. Since 1992, Professor Meadows has worked as a clinical audiologist in various settings including private practice for audiology and speech language pathology, residential facilities for special needs adults, in-patient and outpatient hospital settings, private practice Ear-Nose-Throat medicine, and as an educational audiologist in a local public school system. Professor Meadows has taught at SIU since 2015, with coursework including Introduction to Audiology, Introduction to Speech & Hearing Science, Communication Problems in the Hearing Impaired to undergraduate students; and Special Topics: Auditory Processing and Its Impact on Language and Literacy to graduate students. As a licensed and certified audiologist, Professor Meadows is passionate about her work in the diagnosis and treatment of auditory processing disorders and the impact on language, literacy and learning at the SIU Clinical Center. She formerly taught Public Speaking at Rend Lake College during summers. 
---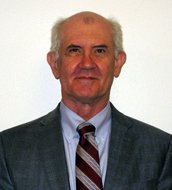 M. Cecil Smith
Dean, School of Education
Email: soedean@siu.edu
Phone: 618-453-2415
M. Cecil Smith began his tenure as dean of the new School of Education in July, 2020. He came to Southern Illinois University from West Virginia University, where he served as associate dean for research and graduate education and a faculty member in the Department of Learning Sciences and Human Development, from 2013 to 2020.  Prior to his work at WVU, he was a faculty member in the College of Education at Northern Illinois University, where he co-created the Center for the Interdisciplinary Study of Language and Literacy. A scholar of adult literacy, his research has been funded by the National Science Foundation, National Center for the Study of Adult Learning and Literacy, and the U.S. Department of Education. He has published more than 50 research articles and is the editor or co-editor of six scholarly books, including the forthcoming 2020 Handbook of Adult and Continuing Education (Stylus Publishing). He also serves as editor of the journal, New Horizons in Adult Education and Human Resource Development. He earned a Ph.D. in educational psychology from the University of Wisconsin-Madison in 1988.